Ionos Hosting Services Review 2023
If you are on a budget, this platform is for you. IONOS is considered one of the market's most reliable and affordable hosting providers.
Visit Ionos
Price
Starting at $1/month
Ionos Overview
Do you need clarification on whether IONOS hosting is a reliable source? Would it ensure top speed and excellent uptime despite being affordable in terms of pricing?
Don't worry anymore. This review will provide a detailed analysis of IONOS hosting, including its working ethics, distinguishing features, marketing functions, pros and cons, and many more.
By the end of this blog, you will have enough information on whether IONOS hosting is a better choice for you in 2023.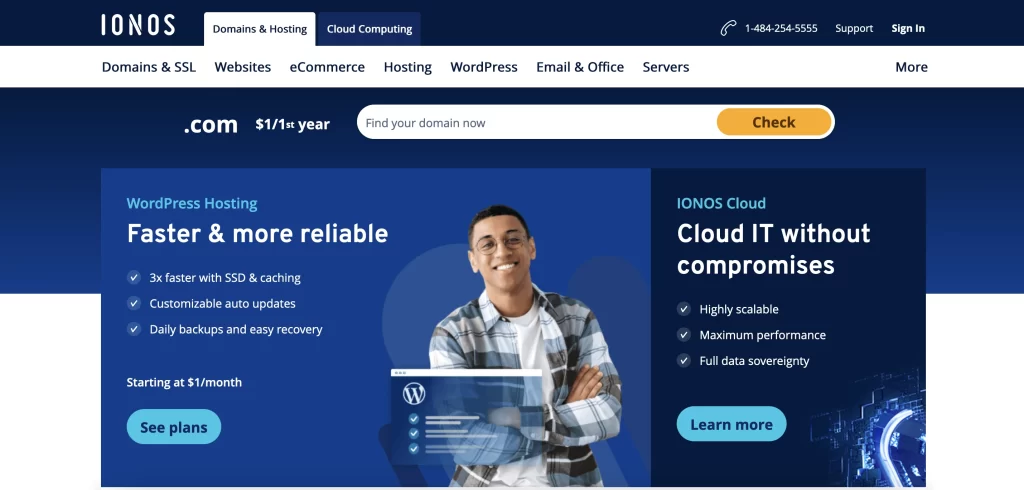 Features of IONOS
In this part, I will educate you about its different features, or in other words, what additional benefits you can avail of while purchasing hosting rights by IONOS.
Affordable
If you are on a budget, this platform is for you. IONOS is considered one of the market's most reliable and affordable hosting providers.
One of its best offerings includes 1$ for the initial year. According to my research, no other hosting provider offers that cheap pricing, but IONOS does.
Easy to understand Pricing Structure
I have experienced that most other websites come with a complex plan, and most users overlook such a provider since they need help understanding the pricing structure.
IONOS offers straightforward to understand yet affordable pricing to its different groups of customers.
Uptime and Downtime of IONOS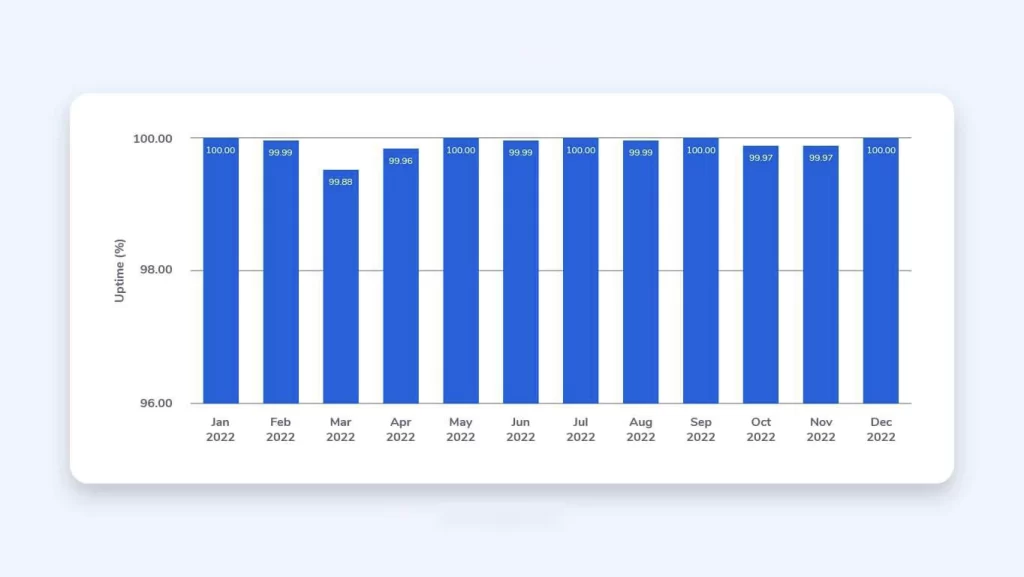 Uptime means how often your website is live and running, while downtime shows when the website is inaccessible to you.
The higher the uptime, the better experience it will give to those who visit your website. According to customer reviews, IONOS has an incredibly high uptime. Of course, it is not possible to give 100% uptime every second, but its uptime is excellent, and visitors review it is close to 100$
Speed of the website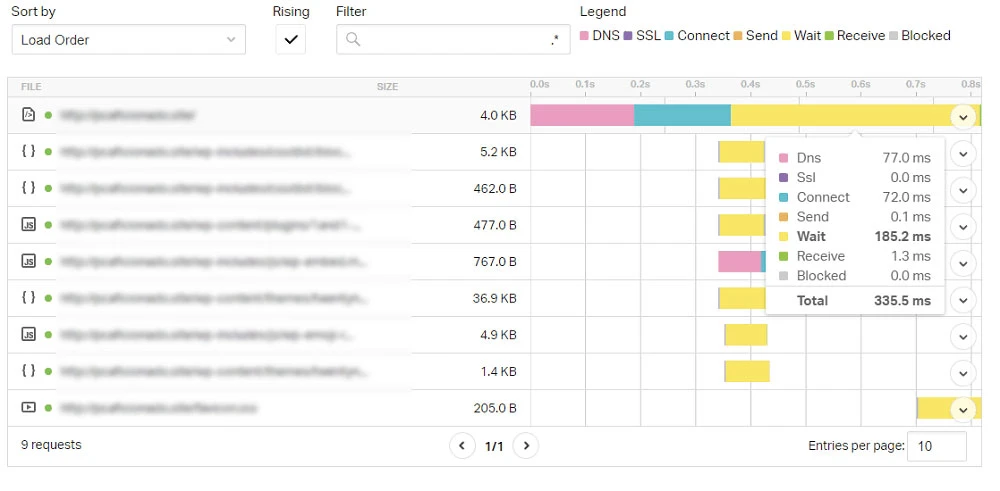 I get frustrated when the website takes longer to load; although owning a website full of information takes longer, especially on mobile view, such knowledge is useless.
In terms of speed, it depends on which plan you have purchased. I know WordPress hosting by IONOS is the best performer among other methods. It is quick, and fast and loads things in less than five seconds.
The location of the data center also influences the speed of your site. IONOS has 10 data centers located in five different countries. In the first place, they offer you the one nearer to your location. However, if you are on a specific plan, you may get a customized data center which may influence the speed of your site to some extent.
Compared to others, IONOS is way fast regarding site speed hosted by IONOS. The credit goes to IONOS; since it is not on the expensive side of the spectrum in terms of pricing, it offers precious value to the customers.
User-friendly Control Plan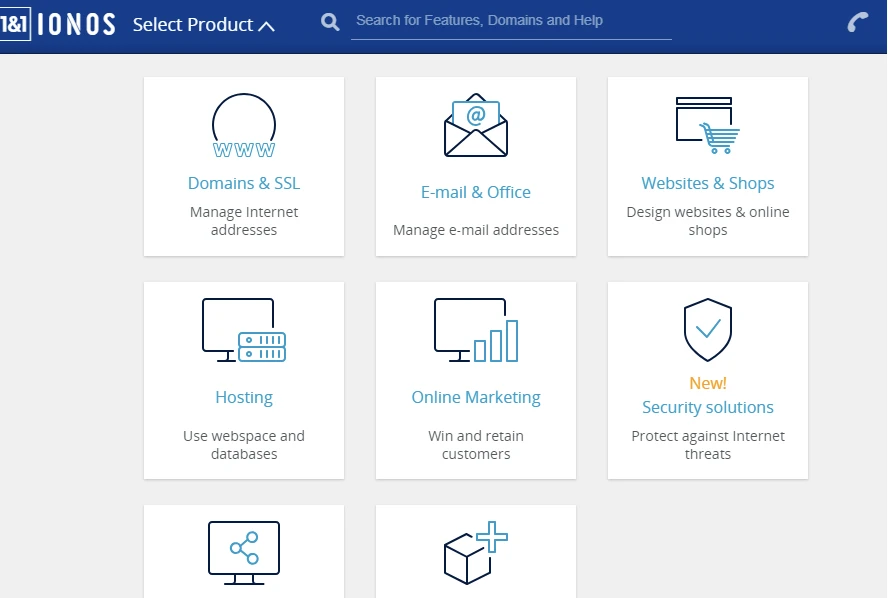 Another great feature of IONOS is its user-friendly control panel. The control panel is intuitive and easy to navigate, making it simple for customers to manage their hosting account and website. This includes managing email accounts, installing software, and monitoring website performance.
They also offer a one-click installer for popular content management systems like WordPress, Joomla, and Drupal, making setting up a new website easy.
Security
IONOS also takes security seriously. They provide customers with various security features, including SSL certificates, daily backups, and malware scanning. Additionally, their data centers are equipped with state-of-the-art technology to ensure that customer data is always protected.
Customer Support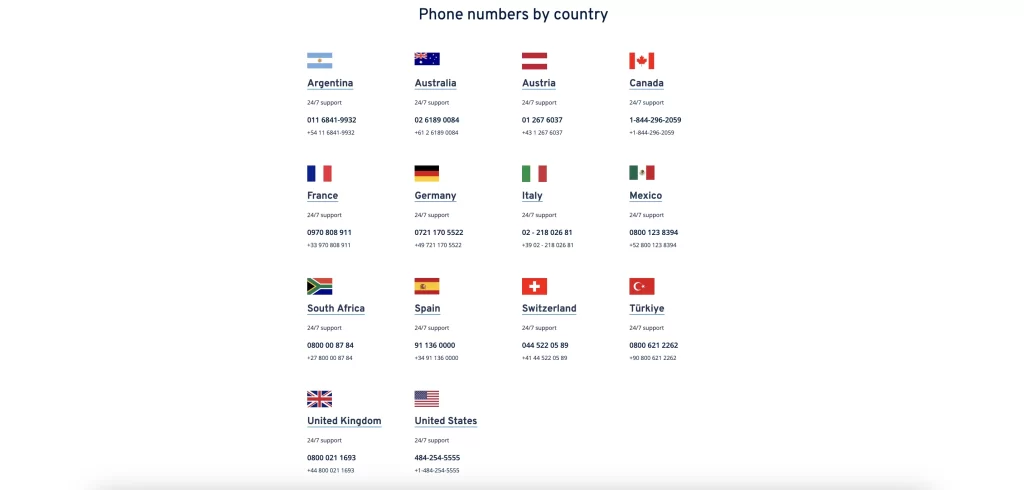 In terms of customer support, IONOS excels. They offer 24/7 customer support via phone, email, and live chat. Their support team is knowledgeable and always willing to help, making it easy for customers to get the assistance they need. Additionally, their extensive knowledge base and online tutorials are excellent resources for customers seeking answers to common questions.
How IONOS Works
1988 marks the birth of IONOS, formerly called 1&1 in Germany. Since its inception, IONOS has grown in making itself different from its competitors. Starting from Germany, this company works worldwide with a central target market in Europe. Its headquarters are in Germany, and in Pennsylvania. It has 10 data centers covering more than 8 million customers.
IONOS aims to serve mid-size businesses by providing a suite of services, including;
web hosting
SSL certificates
email services
domain registration
Website builder packages.
But is it the right partner for your business? Let's explore it further.
Marketing Functionality
The marketing functionality of IONOS hosting includes email marketing, search engine optimization (SEO), and website analytics.
With IONOS hosting, you can create and send professional-looking emails to your customers or subscribers, track how well your website performs in search engine rankings, and analyze data about your website visitors to better understand their behavior and preferences.
Overall, IONOS hosting can help you to effectively promote your business and reach more customers online.
SEO Functionality
IONOS hosting offers several tools and features to help with your website's search engine optimization (SEO). Some of the SEO functionality of IONOS hosting includes things like
Keyword tracking and optimization
Meta tag management
XML sitemaps.
These tools can help you ensure your website is appropriately optimized for search engines, so it can rank higher in search results and reach more potential customers.
In addition to the built-in SEO tools, IONOS hosting also offers a variety of SEO add-ons that you can use to enhance your website's performance.
For example, you can use an SEO plugin to automatically generate Meta tags for your website or an SEO analysis tool to identify areas of your website that may need improvement. Many SEO add-ons are available to help you improve your website's search engine ranking and reach more visitors, and IONOS hosting makes it easy to find and install the right ones for your website.
Customer Service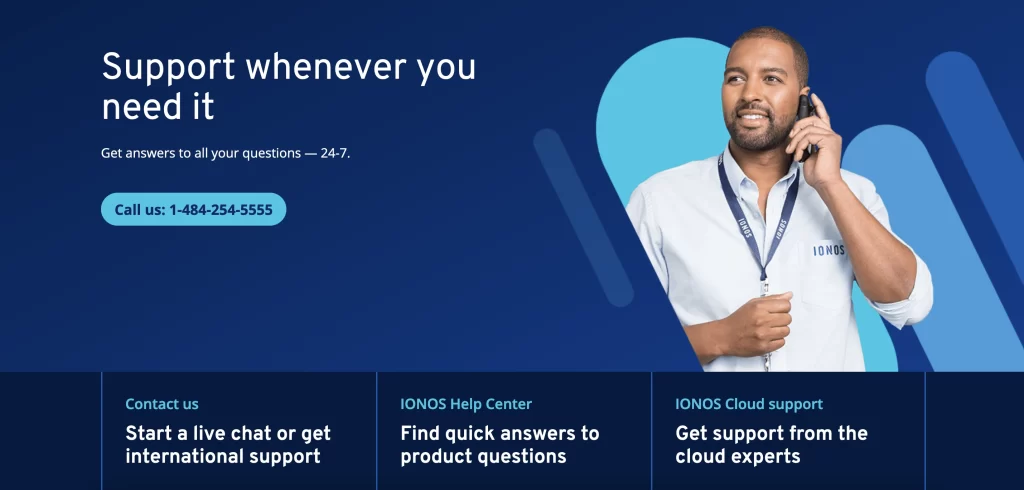 IONOS hosting offers a variety of help and support options to ensure that you can get the assistance you need when you need it. They have a comprehensive knowledge base on their website, where you can find answers to many common questions.
They also have a customer support team available 24/7 to answer any questions and help you with any issues you may be experiencing. They also offer a variety of video tutorials and webinars to help you get the most out of your hosting plan.
Pricing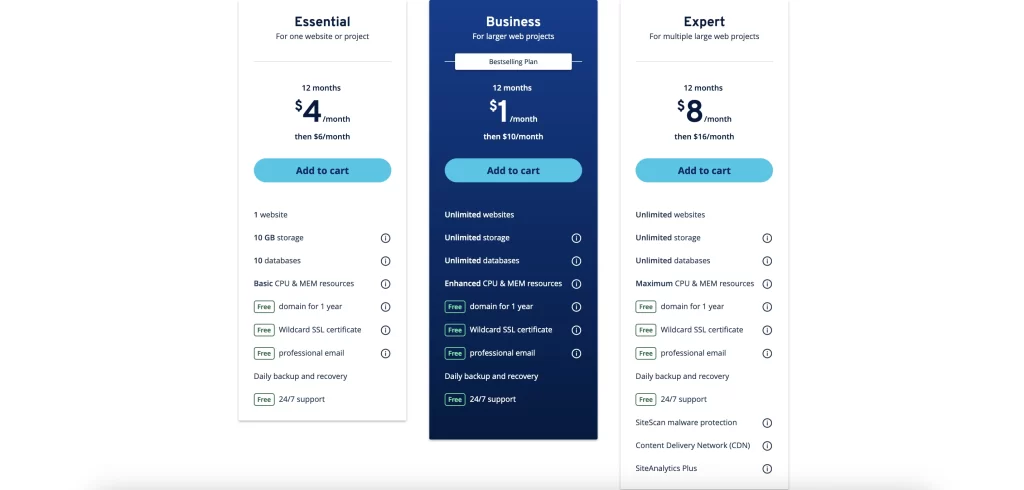 Regarding pricing, IONOS hosting offers a range of plans to suit different needs and budgets. They have shared hosting plans that are great for small businesses or personal websites, and they also offer dedicated hosting plans for businesses that need more power and control. Shared hosting plans are usually more affordable than dedicated ones, but they come with limited resources and less control over the server. On the other hand, dedicated hosting plans provide you with your server and more resources, but they are generally more expensive.
| | Essential | Business | Expert |
| --- | --- | --- | --- |
| Pricing | $4/month then $6/month | $1/month then $10/month | $8/month then $16/month |
| Free domain | Yes | Yes | Yes |
| SSL Certificate | Yes | Yes | Yes |
| 24/7 Support | Yes | Yes | Yes |
| Websites | 1 | Unlimited | Unlimited |
| Storage | 10 GB | Unlimited | Unlimited |
| Databases | 10 (1 GB SSD) | Unlimited | Unlimited |
| Email accounts | 10 | 25 | 500 |
| Free domain | Yes | Yes | Yes |
| Initial Performance Lvl | Basic | Lvl 1 | Lvl 3 |
| SiteLock Malware Protection | – | – | Yes |
| Content Delivery Network (CDN) | – | – | Yes |
| Best for | Starter sties | Large web projects | Multiple large web projects |
Payment Methods:
As for payment methods, IONOS hosting accepts a variety of different payment methods, including;
credit cards
PayPal
Bank transfer
They also offer the option to pay monthly or annually, which allows you to choose a payment plan that works best for you. They also offer a 30-day money-back guarantee so that you can try out their hosting service with no risk.
Overall, IONOS hosting offers a variety of help and support options, flexible pricing plans, and a range of payment options to suit different needs and budgets. Whether you're a small business owner or an individual looking for a personal website, IONOS hosting has something for everyone.
Conclusion
In conclusion, IONOS is a great hosting provider for individuals and businesses of all sizes. They offer a wide range of services, a user-friendly control panel, and excellent customer support.
Additionally, their competitive pricing and security features make them a perfect choice for anyone looking for a reliable and affordable hosting solution. I highly recommend the IONOS hosting provider.
Frequently Asked Questions
Ionos Alternatives