Top 10 Best Web Hosting Services of 2023
We review. You
create.
Whether you're looking for the best web hosting to start a new website or transfer an existing one, we'll help you find the best service.
Collections are curated by web hosting experts and ranked by users like yourself.
It all starts with a great domain
Who we are
Welcome to trusthost.net. We are website where you will find comprehensive and unbiased reviews of various web hosting providers. Our website is determined to helping website and online business owners to find the best hosting for their needs. There are many options available on the market and choosing the most suitable one can be overwhelming.
Our goal is to simplify the process for you by providing detailed reviews with key features and pricing. At Trusthost we provide accurate, transparent and up-to-date information to help you find the right solution for your needs and budget, so you can focus on growing your online presence.
Why we review hosts
Before choosing a web hosting provider it is important to find reliable source of information, such as trusthost.net. Our review provide valuable insight into the quality, features and reliability of the hosting providers.
Our review provides information about services and support offered. This can help you determine if the provider is what you need for your website. Trusthost.net reviews will evaluate and compare the pricing across different hosting brands to identify what offer the best value for your money.
How we evaluate hosting providers
When evaluating hosting brand, there are a lot of factors we consider. Here are the most important areas we are looking at:
Reliability and Uptime
This is one of the most important factor when choosing the right hosting provider. Look for brands that offer high uptime guarantee, such as 99.9% or higher. Availability of your website is crucial both for your users and search engines.
Security
No need to explain why you need high security for your website and data. Look forward to hosting providers that offer SSL certificates, DDoS protection, malware scanning, and more, that can guarantee this to you and your customers.
Support
Good customer service is essential when you need help with your website. Look for providers that offer 24/7 support through multiple channels, such as live chat, phone or email, giving you peace of mind. Trust us, this is really very important!
Marketing features
Free ad credits, SEO tools, email marketing tools and website builder are among the most preferred features. Choose a brand that offers multiple features that will help you promote your content. With us you will be able to compare providers.
It's important to note that different hosting providers may offer different features. Carefully review the features offered before choosing the right brand for your website.
Types of web hosting services
Shared hosting:
Shared hosting is usually the cheapest option among web hosting plans. Shared hosting is where multiple websites are hosted on the same server and resources are shared.
WordPress hosting:
This is the type of hosting optimized specifically for WordPress websites. It typically includes features as backups, automatic updates, website builder and SEO tools.
Cloud Hosting:
Use multiple servers to host your website with cloud hosting. Preferred for big websites or apps that experience traffic spikes, Cloud hosting is chosen for its flexibility and reliability.
Virtual private server (VPS):
As you can tell by its name, VPS uses a technology to partition one physical server into multiple virtual machines. Each of them has its own operating system, dedicated CPU time, RAM and disk space. VPS offer more customization than shared hosting, which make it perfect choice for bigger websites that require more control.
Dedicated Server:
Dedicated hosting provides the user an entire physical server which you can use however you want. This means you have full control of the server, so you can choose the both software and hardware. Dedicated servers usually are among the most expensive options, but its ideal for big websites or apps that require high level of performance and customization.
How to choose the most suitable type of web hosting
Every website has its specific needs and choosing web hosting provider means you need to consider the specific needs of your website – what platform you use, what is your expected traffic, is there any payment options available.
Best choice for a blog
Shared hosting is great option for a blog with low to moderate traffic. Shared hosting is one of the most affordable options out there, but keep in mind that you have some of your resources limited. WordPress hosting – Another popular option for blogs is WordPress hosting. This is the most popular blogging platform and choosing a server optimized for WordPress will provide better performance and security.
Most suitable option for e-commerce
There are many web hosting providers suitable for e-commerce websites. The most important factor to consider when choosing hosting provider for your e-commerce is the security. Backups, Firewalls, SSL and DDoS protection is how you will keep your users data secured. Many of the hosting providers will provide features such as email marketing tools, payment gateways, shopping cart software and other.
Our users recommend these brands
As an informational website we do not have personal preferences, but there are some of the most recommended brands based on the opinions of our users:
Bluehost
It is a leading website hosting company, founded in 2003 with more than 2 million customers trust Bluehost. The company is known for its reliability, 24/7 customer support and tools for creating and maintaining your websites.
SiteGround
Founded in Bulgaria in 2004, Siteground is providing hosting solutions for more than 2 million domains worldwide. Because of its advanced features and high uptime, it is preferred option for both developers and online business owners.
Hostinger
Hostinger is worldwide hosting provider that offers affordable hosting solution to more than 30 million people around the globe. Its user-friendly control panel and easy to use website builder will make creating and managing websites much easier.
Ionos
VPS, Shared Hosting, Dedicated Server, Registration services, email hosting – you name it, IONOS have it. With over 12 million customers all around the planet, IONOS is known for its reliable uptime, easu-to-use website builder and many marketing features.
Latest from blog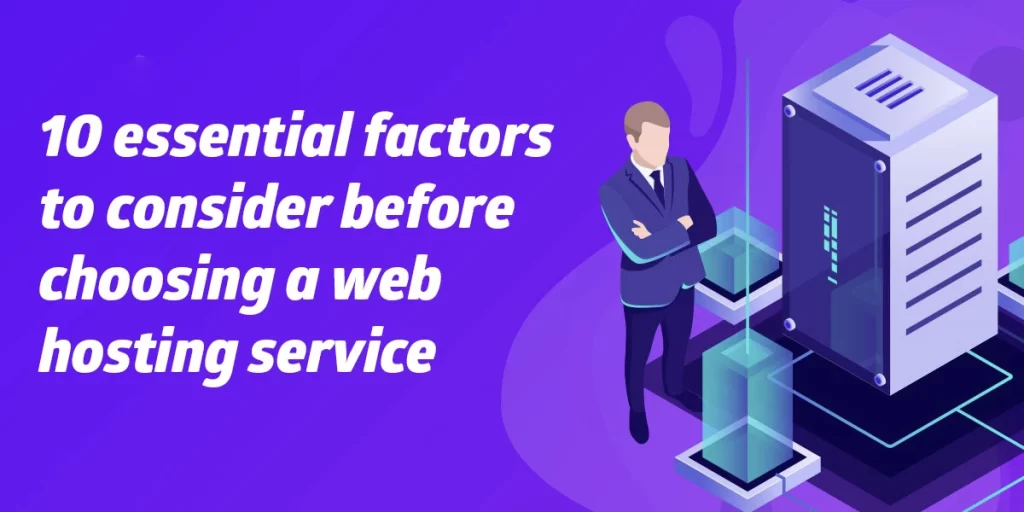 /
When starting a new website it is crucial to buy web hosting, that is suitable for your needs. Which isn't exactly an easy task. With hundreds of options, this can…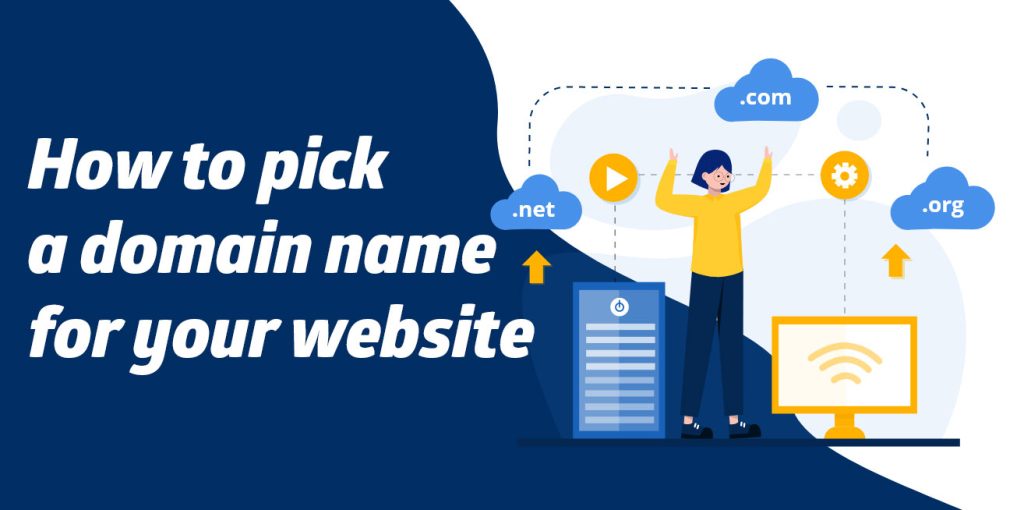 /
Introduction Choosing the right domain name for your website is crucial because it can impact your business in many ways. There are a lot of reasons to spend time brainstorming…
/
Quality web hosting service is crucial for your online business needs. Sometimes even experienced users can make mistakes thinking about choosing the right things for their website. And trusting not-so-great…